Astrophotography has become increasingly popular in recent years thanks to advances in smartphone technology and the accessibility of high-quality cameras. Whether you're a seasoned astrophotographer or just starting to capture the beauty of the night sky, there are plenty of apps available to enhance your photography and stargazing experience.
In 2023, we have seen some exciting developments in the world of astrophotography applications. Here are the five best astrophotography apps to help you make the most of your astrophotography efforts.
5 Best Astrophotography Apps in 2023
5. Starry Landscape Stacker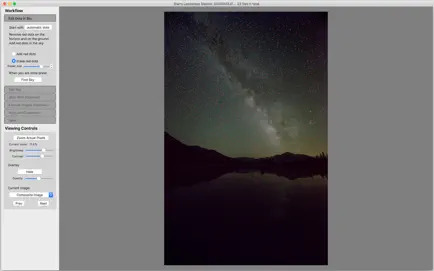 For those looking to take their astrophotography to the next level with image stacking, Starry Landscape Stacker is a game changer. It's only available for macOS but is a powerful tool for aligning and stacking multiple astrophotography frames. This process reduces noise and improves overall image quality. Starry Landscape Stacker is especially useful for capturing detailed images of the Milky Way, star trails, and deep sky objects. If you're serious about astrophotography and have access to a Mac, this app is a must-have addition to your toolbox.
4. PhotoPills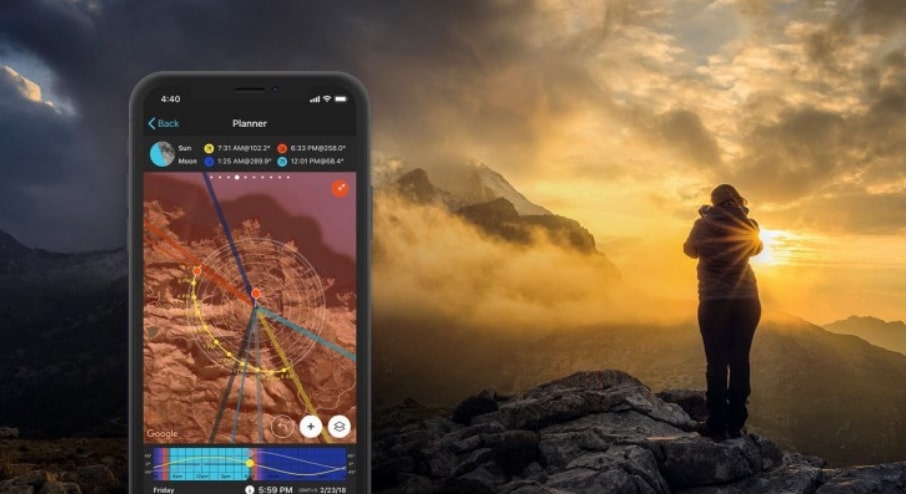 PhotoPills is a feature-rich tool designed to help photographers capture the Milky Way, meteor showers, star trails, and even daytime photos.
For astrophotographers, especially those who want to capture the Milky Way, PhotoPills is an indispensable application. The Milky Way does not always occupy the same place in the sky; Its angle and position change slightly each night. Therefore, determining the ideal place to take photos of the Milky Way is not a simple matter when going out. PhotoPills allows you to access maps and manipulate the date and time to determine when the Milky Way will be perfectly positioned.. It provides important data such as moon phases, moonrise and sunset, sunsets and sunrises, etc.., making it a valuable tool for meticulously planning a photography effort Yours on Milk Road.
In this area, PhotoPills continues to shine.. It leverages augmented reality to overlay the current position of the Milky Way, the sun or the moon onto your smartphone's camera feed, allowing you to preview the composition at a specific location can. Additionally, PhotoPills offers a variety of essential calculators for photographers, covering areas such as exposure, field of view (FOV), star trail projection, and more. This makes it an all-inclusive companion for photographers looking to improve their craft.
3. NightCap Pro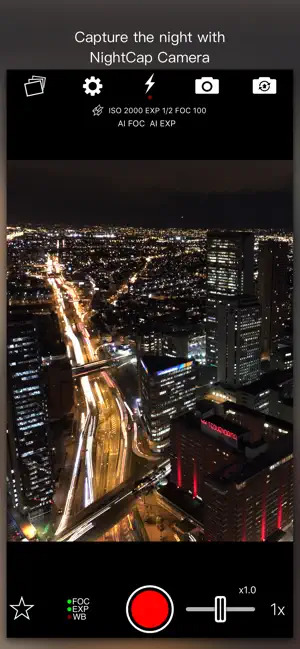 NightCap Pro is an astrophotography app specifically designed to capture the best possible photos in low light conditions. Whether you're capturing the Milky Way, the stars, or the moon, NightCap Pro maximizes the capabilities of your device's camera. It has long exposure, time-lapse and star trail modes, allowing you to experiment and create breathtaking images of the night sky. The app's advanced settings give you full control over exposure, ISO, and focus, ensuring your astrophotography is of the highest quality.
2. SkySafari 6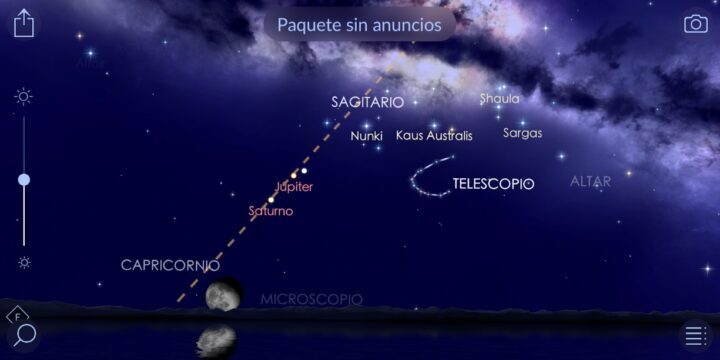 The SkySafari 6 app, especially the Pro version, has the most comprehensive mobile database of stars, galaxies and solar system objects available on the market, catering to all stargazing needs your.
SkySafari 6 is a remarkable application that gives you a window to explore the night sky from any location on Earth. In the SkySafari suite, you can choose between three different apps: SkySafari 6, SkySafari 6 Plus and SkySafari 6 Pro. The SkySafari 6 base application has a database containing 120,000 stars, 222 nebulae, star clusters, and galaxies. In contrast, SkySafari 6 Pro offers an even more impressive collection, with over 100 million stars and 3 million galaxies, spanning up to level 18.
Moreover, both SkySafari 6 Plus and Pro versions have the added feature of controlling compatible computer-controlled telescopes. It allowing you to seamlessly point your smartphone at the heavens to identify various celestial objects. Additionally, you can indulge in the visual splendor of hundreds of images sourced from NASA space missions, the Hubble Space Telescope, and the world's most prominent astrophotographers..
1. Star Walk 3
Star Walk 3 is a top-rated astronomy and stargazing app, perfect for both beginners and experienced astrophotographers. The app uses your device's camera to provide an augmented reality view of the night sky. Just point your phone or tablet at the sky and Star Walk 3 will identify stars, planets and constellations in real time. It even offers a time machine feature that allows you to explore the night sky as it appeared in the past or will appear in the future. For those who want to capture the perfect shot, Star Walk 3 helps you plan astrophotography sessions by providing accurate information about celestial events and moon phases.
Conclusion
Astrophotography has evolved beyond the days of point-and-shoot luck. In 2023, a plethora of apps simplifies the life of photographers. Here are some of the top astrophotography apps. For optimal results, consider using a combination of these apps to enhance your astrophotography in various conditions.
Contact us if you have any questions.
Moreover, Don't forget at VincentColor we provide Real Estate Photo Editing Service only from 0.5$
Website: https://vincentcolor.com
Email1: Contact@vincentcolor.com
Email2: Cs@vincentcolor.com