The variety of real estate sites available on the internet makes it very hard for home finders to hunt for their potential homes. That is why you need to figure out trustworthy websites that can offer you valuable options and easy to use. Also, for the home sellers and real estate agents, it is important to not only present themselves on the Internet these days but also appear in the right sites. Then, they will have a chance to get outstanding from the crowds. This post will give you a group of the best real estate apps that are on the top list of where you can find and sell every property.
1.Best Overall: Zillow
2.Best for Auctions: Xome Auctions
3.Best for Home Purchase: Redfin
4.Best for Home Values: Trulia
5.Best for Rentals: Realtor
6.Best for Renters: Apartments.com
7.Best for Entrepreneurs: LoopNet.com
1.Best Overall: Zillow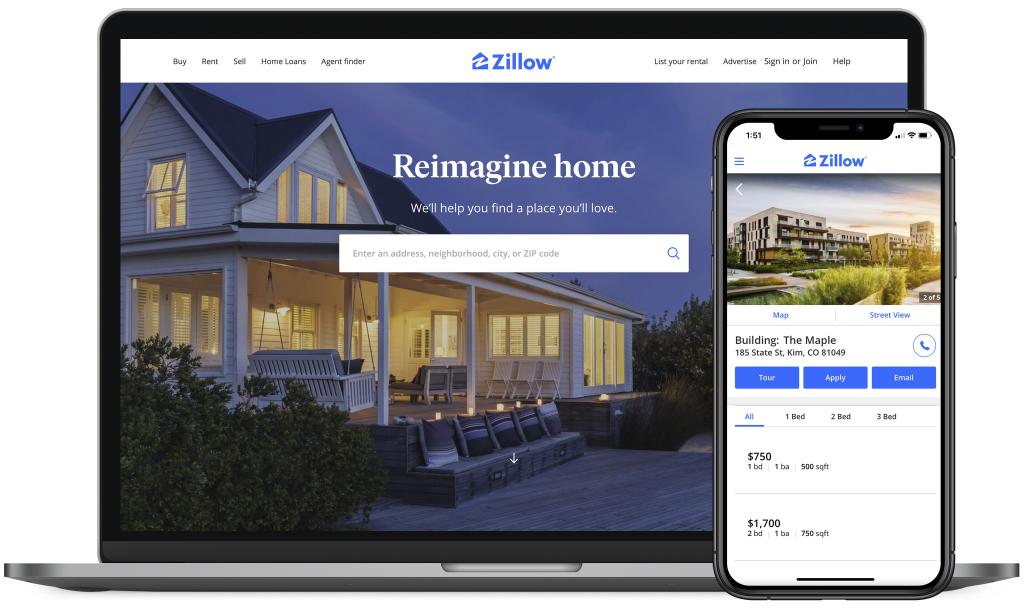 Zillow's app wins best overall because of its extensive inventory and scope across the United States. Its efficient features allow users to share a prospective property with their partner or roommate, and renters can even begin the application process for a new home via the app.
Pros
Cons

Access to over 135 million homes

Unlock Zillow-owned properties through the app

Detailed search and filter criteria

Personal rental profiles

Zestimate algorithm not always accurate

Difficult to identify listing agent

Search filters can be inaccurate
Zillow's app Zillow, founded in 2004 by two former Microsoft executives, is one of the leading apps in the real estate market. In fact, according to its site, Zillow is the most-visited real estate website in the United States.
It is noted for keeping up to date with fast-paced real estate markets. For example, when a realtor or seller changes a property status from "for sale" to "pending and under contract," you'll see that change in the app within 24 hours. Property listings come from one or more of the multiple listing services, as well as from individuals posting their own homes for sale, auctions, foreclosures, and other properties.
Zillow offers the option to list apartments for sale, rent, lease, and prospective homebuyers can virtually tour properties and receive update notifications about selected properties from the app. Zillow is free for buyers and sellers because its primary revenue source comes from advertising and lead generation costs from realtors.
Its efficient features allow users to share a prospective property with their partner or roommate, and renters can even begin the application process for a new home via the app.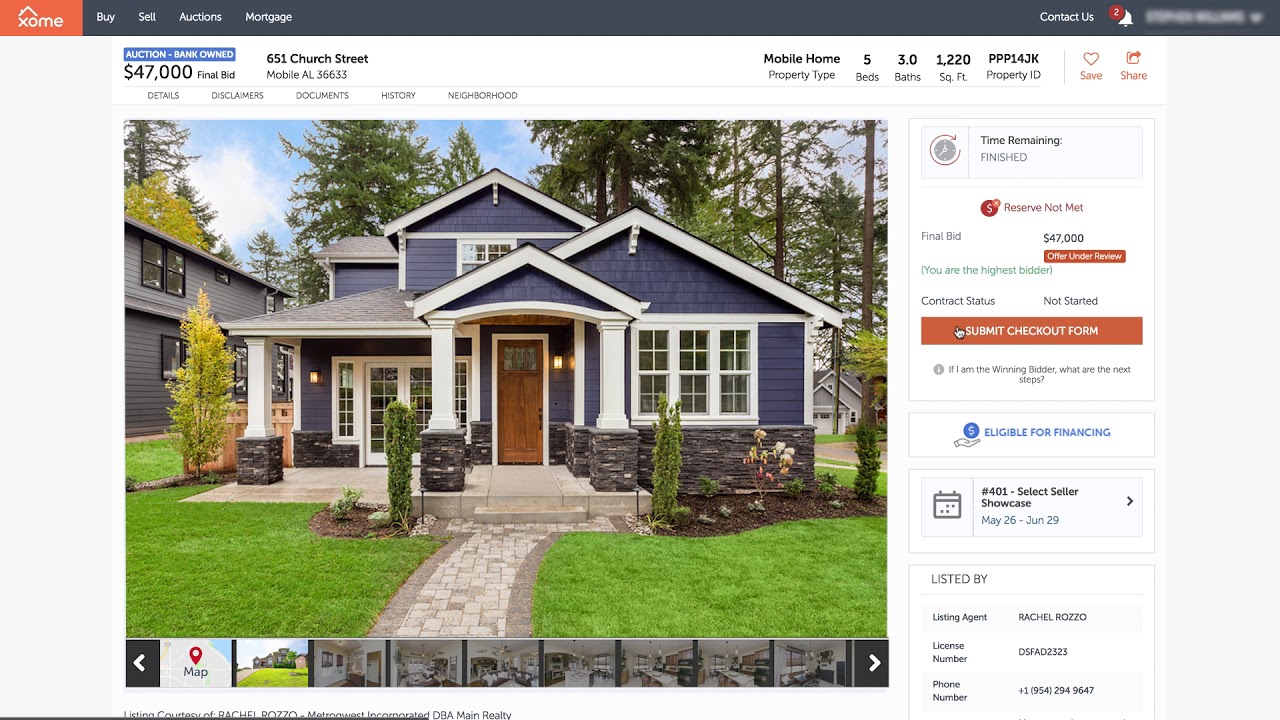 Xome Auctions is the best app for buying a property through an auction because of its comprehensive online bid listings. Like other apps, property details, photos, and map locations are shown, but Xome Auctions is the best for auctions because it also states whether the property is financeable or if it needs to be paid for in cash.
Pros
Cons

One of the largest databases of auction properties

Access to pre-auction properties

Push notifications alert you to competitive bids

App has a history of bugs

Relatively new without a very large client base yet
The Xome Auctions app is available on both Android and Apple app stores and hosts one of the largest collections of exclusive properties. Xome delivers transparent bidding and fast closing. Users can also use Xome's pre-auction feature to bid on properties early.
You can search for residential or commercial auctions by location, status, and auction asset type, such as bank-owned, short sale, or newly foreclosed. Sort properties by price, beds, baths, square feet, auctions starting soon, or by auctions ending soon. The app includes a walk, commute, and bike score along with listing and sales history so you can see the historical value of the property over time. 
The listings on the app come from multiple listing services as well as from exclusive Xome sources. The app wins best for auctions because of the comprehensive features available to the bidder. Details like financing, property and neighborhood statistics, alerts when someone else bids on a property you are watching, and property price history all keep the bidder well-informed. Xome Auctions further exceeds its competitors with an efficient e-signing capability for contracts.
3.Best for Home Purchase: Redfin

The app is our choice as best for home purchases because it combines cutting-edge technology with actual Redfin real estate agents and customer service employees that keep the human element in the process. It offers a wide range of customized services that benefit sellers and buyers alike.
Pros
Cons

Customized searches

Accurate estimation of home values

Calculates mortgage, property tax, and insurance

No feature to sort by last-updated

Limited detail on the home's surrounding neighborhood
Redfin launched in 2006 and is an actual real estate brokerage firm that created an app to take them to a national scale and revolutionize the buying and selling processes. Users can search for houses, condos, and townhouses for sale, and the app also lists open houses in case you want to tour in person.
For sellers, the platform allows you to list your property for sale, and it charges a listing fee of 1.5% or 1.0% if sellers buy and sell with Redfin, which is lower than standard listing broker fees. It also pays a commission rebate to the buyer if the buyer uses a Redfin agent. That potential dollar figure is shown in the app listing.
Redfin's app interface is simple and easy to use. Users can review some neighborhood details and set up notifications to alert you to every available house that meets your criteria. And you can book a home tour within this app. Redfin earns its revenue through listing fees, commissions, and advertising fees, so the app is free to use.
4.Best for Home Values: Trulia

We awarded Trulia the best for home values because it provides more information about what goes into a home value than any other app.
Pros
Cons

Local info on neighborhoods, schools, and shopping

Provides pre-qualified financing and calculators

Touch-screen capabilities in app

Link to the listing agent in each property listing

Recently dropped some data from their listings

Similar to Zillow
Trulia was founded in 2005 and acquired by Zillow Group in 2015. It uses Zillow data to provide home values and other information but presents it differently than Zillow. The app is free for users and earns high reviews in the two major app stores.
Trulia allows users to view a property in multiple ways. For instance, you can view it via traditional online photos, but Trulia offers demographic stats, as well, such as nearby shopping, eating establishments, recreational facilities, schools, and commute times to major cities, if applicable. Trulia also offers resident reviews, where users can share information about a town or city, like the ease of parking or a neighborhood's walkability scale at night. There is also a Trulia Rentals app so that renters can use both apps for leads on apartments and houses.
Trulia builds its home value estimates from more factors than any other app, such as city and county assessments, local comparative sales of similar homes, and price history trends. Generally, their estimates are within 20% of the sales price.
5.Best for Rentals: Realtor

Realtors can update their listings daily for free, making it a winner for the best for rentals, because by updating their listings, landlords benefit from finding qualified prospective tenants faster.
Pros
Cons

Users can hide a listing from their search results

Shows when listing was last updated 

Property listings include neighborhood noise level assessments
Realtor.com was founded in 1996 and is owned by Move, Inc., a branch of News Corporation (NWS), and it is associated with the National Association of Realtors. The Realtor app is the best for rental unit owners because it showed when the rental listing was last updated, which is helpful when users are looking for up-to-date information. It provides surrounding area information on schools and noise—another primary interest.
Realtor's app is free for everyone and mainly earns revenue through advertising. The app caters to the rental market, and landlords can list their properties and accept applications without paying fees. Like similar apps, users can search listings using filters, and properties are viewed through pictures and video tours, making it easy for a rental property owner to highlight their home's best features.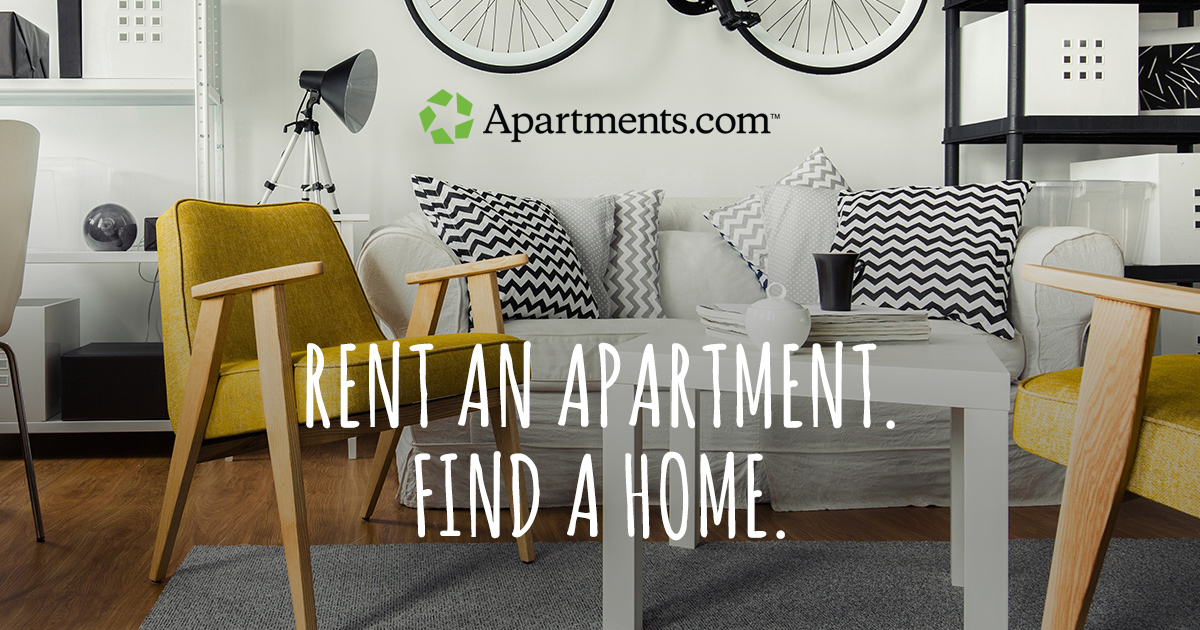 Apartments.com is a renter's favorite place, thanks to the 1.1 million listed rentals on the site combined with amazing imagery to show prospective tenants what the property offers. Prospective tenants can apply directly through the app.
Pros
Cons

Features apartments, houses, townhouses, and condos

Apply now feature for rentals

Filters include wheelchair access

Sorting and update may not be reliable

Must pay for the in-app application feature
Apartments.com, founded in 1992, has been owned by the CoStar Group (CSGP) since 2014. CoStar researches the best commercial real estate companies in the United States. It has helped Apartments.com by providing them with an extensive research crew providing attractive listings through its professional photography and videography.
The app's revenue comes mainly from advertising fees and application fees that cost up to $29 for every 10 applications in a 30-day period. Apartments.com has a large inventory of properties for rent, including departments, houses, condos, and townhomes app's app's convenient apply now feature is only $29 for 10 applications. Its extensive search and sort capabilities go beyond some of its competitors.
7.Best for Entrepreneurs: LoopNet.com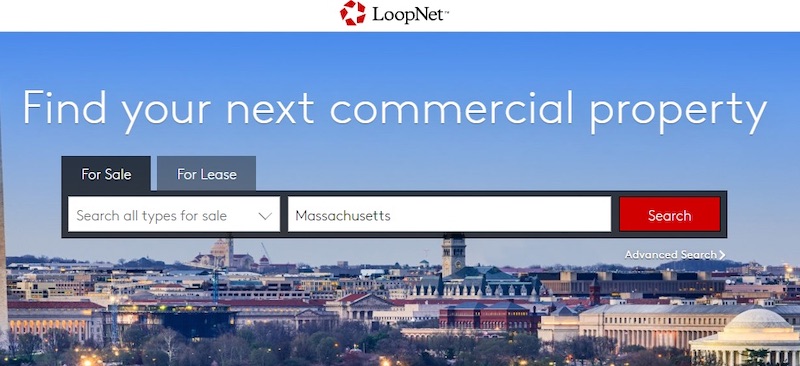 LoopNet.com is the best real estate app for entrepreneurs because it only lists commercial properties. This saves investors time and frustration because they do not have to sort and filter through homes and individual apartments for sale and rent.
Pros
Cons

Listings include pictures, videos, neighborhood stats, street views, and investment highlights

Robust filter criteria to search properties

Strong alert system for updates to properties

Contact the listing broker with one click

Reported bugs with the filter function and the saved property function

No residential properties listed
LoopNet was founded in 1995 and is headquartered in Washington, D.C. The platform is owned by the CoStar Group, which owns several other information and marketplace websites. LoopNet is solely for commercial property investors.
The app allows you to search by location and whether you want a property to buy or lease. You can filter by price, size, year built, and capitalization rate. There are 12 property types to search, such as retail, healthcare, office, restaurant, and multifamily apartment buildings.
LoopNet's app efficiently connects app users to commercial listing brokers so investors and listing brokers can swiftly exchange information and schedule tours from within the app. Since timing can be a critical factor when closing on an investment property, the app's notifications, convenient communication, and streamlined listing inventory are essential assets. The platform earns its revenue through commissions, listing fees, and advertising fees.
Contact us if you have any questions:
Website: https://vincentcolor.com
Email1: Contact@vincentcolor.com
Email2: Cs@vincentcolor.com