An external camera screen is a valuable tool for photographers and videographers looking to improve visibility and control while shooting. These screens provide a larger, higher resolution display compared to the camera's built-in screen, allowing users to more accurately assess recordings.
However, with the wide range of options on the market, choosing the right external camera screen can be tricky.
This blog post discusses the important factors to consider when choosing the best external camera screen for your needs.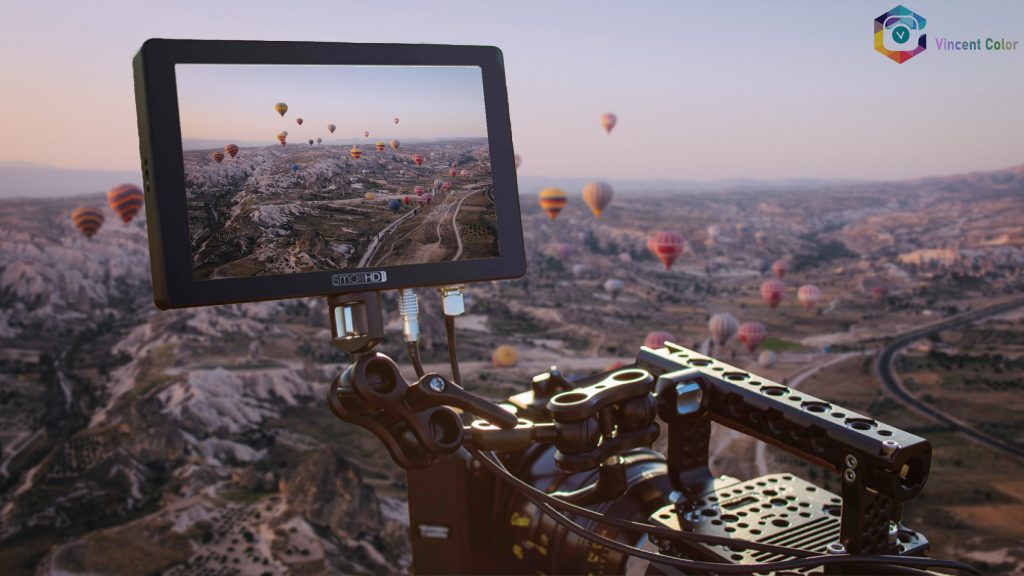 Display Quality and Resolution
The first consideration when choosing an external camera screen is display quality and resolution. Look for high resolution screens Full HD (1920 x 1080 pixels) or 4K (3840 x 2160 pixels).
These provide excellent image clarity and detail. The high-quality display renders colors and tones accurately, allowing for precise adjustments in post-processing. Also consider a screen with IPS (In-Plane Switching) technology. This results in wider viewing angles and better color reproduction, keeping images consistent when viewed from different angles.
Size and Portability
The size of the screen of the external camera is also an important factor. Screens come in a variety of sizes, but are typically 5 to 7 inches. It's important to choose a size that fits your shooting style. Larger screens offer better visibility and detail, but can be more difficult to carry around.
Consider the weight and dimensions of the screen, especially if you often take photos on the go. Choose a lightweight and compact option that fits easily in your camera bag or backpack without adding unnecessary bulk.
Connectivity Options
Make sure the external camera display you choose offers a variety of connectivity options. Your screen should be compatible with your camera's output, whether it's HDMI, SDI, or USB-C. HDMI is the most common option and is supported by many cameras.
If you need advanced features like waveform monitor or vector-scope, check to see if your screen offers them. Some displays also offer additional connectivity features such as pass-through ports, allowing you to connect other devices such as external recorders or wireless transmitters directly to the display.
Touchscreen Functionality
Consider whether you prefer touchscreen or non-touchscreen external camera screens. The touchscreen display offers intuitive navigation and control, and you can also tap the screen to access menus, adjust settings, and focus.
This feature greatly streamlines your workflow, especially when shooting in difficult conditions or using complex camera features. However, touchscreen displays can be more expensive than non-touchscreen displays. So, assessing your recording needs and budget accordingly.
Battery Life and Power Options
Evaluate battery life and power options for external camera screens. Life-long battery ensures uninterrupted recording sessions, minimizing the need for frequent battery changes and recharging. Some screens use the same type of battery as the camera, so you can share the battery and simplify your setup.
Alternatively, you could consider a screen with a DC input that can be powered from an external power source such as an AC adapter or V-mount battery. Evaluate your recording style and power availability to determine the best option for your needs.
Choosing the right external camera screen will greatly enhance your photo and video shooting experience. Factors like display quality, size, connectivity options, touchscreen capabilities, and battery life help you make an informed decision that fits your specific needs. 
Contact us if you have any questions.
Don't forget at VincentColor we provide Real Estate Photo Editing Service only from 0.5$
Website: https://vincentcolor.com
Email1: Contact@vincentcolor.com
Email2: Cs@vincentcolor.com