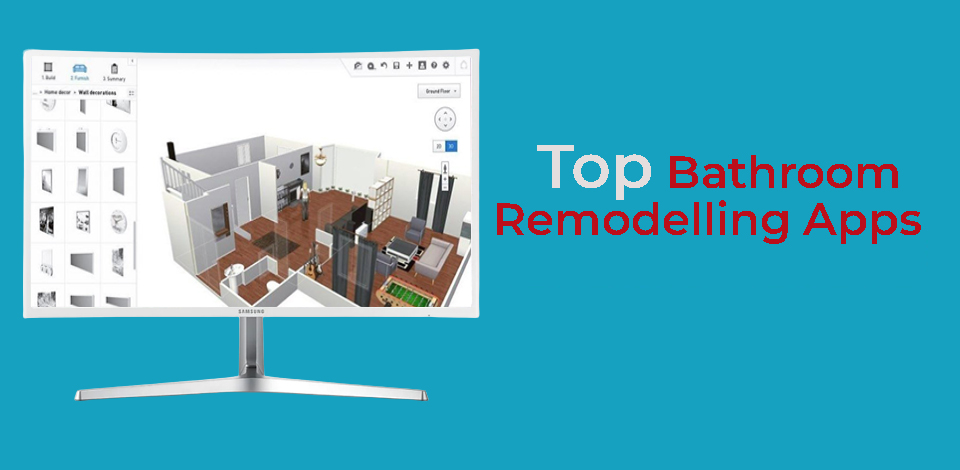 Looking to spice up your bathroom and looking for a smart bathroom renovation app to help bring your ideas to life? Introducing the most trusted bathroom renovation app. See also our opinion on each. This app selection is suitable for designers, architects, home builders and even home enthusiasts. Let's see! 
Top 5 Bathroom Remodelling Apps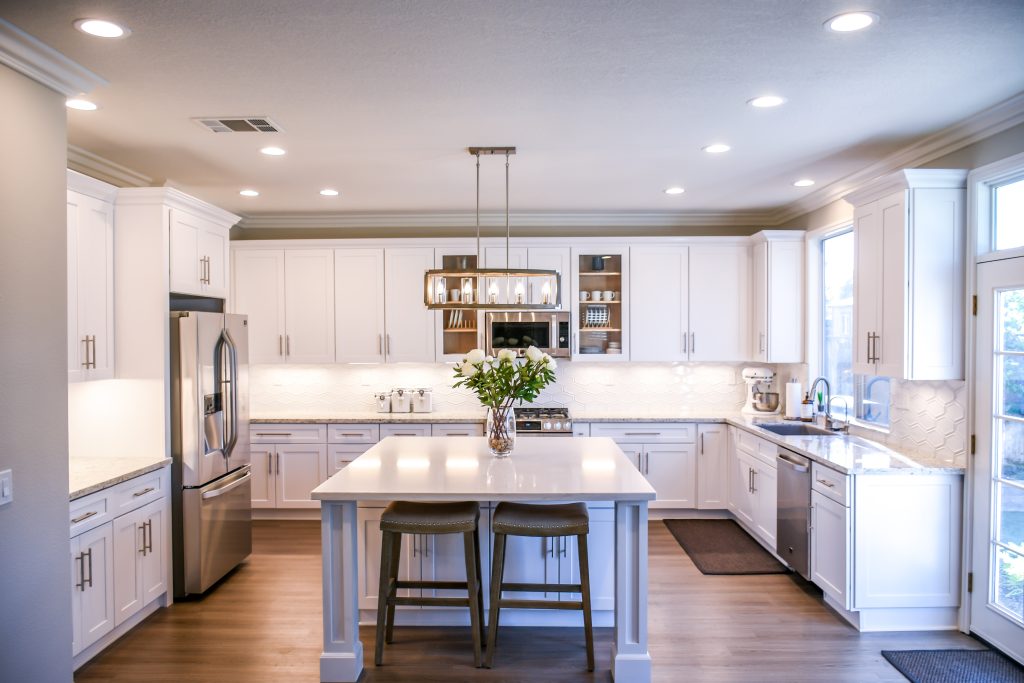 Formica Bathroom Visualizer is one of the best bathroom remodelling apps, providing you with amazing bathroom designs to inspire you. Users can be creative and remodel their current bathroom. We have a wide variety of catalog designs for bathtubs, back walls, floors, workbenches, etc., so you can design freely.
This is an easy-to-use app that both amateurs and professionals will enjoy working with. Upload a photo of your bathroom and make a few changes and you will see your bathroom transform dramatically. Redo, Undo, and Zoom buttons are available, as well as other adjustments after the last refactoring.
Formica Bathroom Visualizer is a great tool for graphic design, but there are some things users want to improve. Virtual refurbishment would be more realistic if we could provide an estimated cost of the entire refurbishment based on materials and suppliers. 
Caesarstone stands out in the market as a leader in providing quality quartz countertops and vanities. It was created as an interactive design tool to enhance your kitchen or bathroom space.
From an existing model:
Classic kitchens, modern kitchens, bathrooms, industrial spaces, full view: choose Caesarstone finishes and combine them to create the perfect final design. At the same time, you can create two options for the same model and compare them with each other. Caesarstone Visualizer shows you in real time what each room will look like.
Let your imagination run wild with our catalog of colors and inspiration. You can also share your designs with anyone via Facebook, Twitter or Pinterest. We will also provide contact information for the nearest store where you can purchase the materials. The downside is that you can't upload photos to see what the changes look like. Make changes based on the 2 kitchen and 1 bathroom photos. 
As a pioneer in laminate worktop manufacturing with over 50 years of experience, Wilsonart continues to improve customer satisfaction by introducing interactive visualizers. This will allow customers to access newly introduced surface patterns and visualize their dream designs with real-time design tools.
Wilsonart Interactive Visualizer allows users to easily change the material of countertops, cabinets, trim and floors, as well as change the color of walls. Additionally, the user can choose from an extensive library with over 100 surface pattern options. You can practice remodeling your bathroom with an app that you can download for free from Google Play, the Apple Store, or the Wilsonart.com website. Wilsonart Bathroom Visualize is a great interactive design tool for any designer. It does not limit the design space of the apartment complex. This app can transform the design of retail stores, offices, schools, healthcare facilities and hospitals.
Wilsonart Visualizer also offers the latest CGI design technology for real-time photorealistic design. You can instantly share your designs with your friends through social media. Among other things, this smart tool helps you find the closest place to buy your chosen ingredients. 
HomeByMe is a web-based 3D rendering trusted by millions of realtors and home sellers around the world who want to design entire spaces using 2D floor plans. Also great for bathroom remodels.
This powerful tool makes it easy to visualize internal layouts using technical drawings and hand-crafted plans with all measures included. A diverse library is available for design, furnishing, decorating and remodeling. Editing is very easy and takes hours from initial idea to final render. Similar to Formica Bathroom, HomeByMe does not provide actual refurbishment cost estimates. Nor can it be used as a management tool for the refurbishment process. 
The list concludes with Chief Architect, the market-leading home design software for interior decoration. Chief Architect is the first novice to offer his object-based 3D CAD system with intelligent object design principles.
This app has developed Home Designer by Chief Architect Software for home enthusiasts and his DIY market. Chief Architect 3D Viewer is specially made for home designers, builders and architects. The entire house design and remodeling is done right by the chief architect software. Interior design, kitchens and bathrooms, terraces and landscaping are also possible. A great feature of the Chief Architect is annual updates to keep the design up to date. You can even design every detail of your home.
It is a must-have software when your design plans require the highest accuracy. Floor plans, 3D and 360-degree panoramas, and elevation views are available to help you design your bathroom with great detail and accuracy. Its representation makes the graphics very realistic.
Amateurs and homeowners will find this software a bit difficult to tackle. Also, non-professionals can be very expensive. 
Conclusion
I hope through this informative post, you find the most suitable bathroom remodelling apps. These top 5 bathroom apps most downloaded meet with every level for the beginner or professional home designers. Are you ready to spicing-up your bathroom? Let's download the app and unleash your creativity to remodel the bathroom! 
If you still need further assistance from 3D designers, VincentColor is here to assist you in Virtual Staging Project, Remodelling, or Virtual Renovation. Our premium staged photos are worth you every penny!